Are Hair Products Necessary?
Hey there, beautiful! Today, I want to have a heart-to-heart about hair products. You might be surprised to hear this from a hairstylist but trust me when I say that hair products are NOT necessary for your everyday routine. However, they can be a game-changer when it comes to retaining healthy hair or achieving those stunning styles you've been dreaming of. So, let's dive in and explore the three essential products that I believe every hair care routine needs: leave-in conditioner, shampoo, and a hair mask. And hey, if you're feeling adventurous, we'll also touch upon some styling products that can take your locks to the next level!
3 Most Important Products in Any Hair Routine
Shampoo  & Conditioner
Shampoo - the holy grail of hair care. Finding the right one for your hair type is crucial, but once you've nailed it, you'll wonder how you ever lived without it. Shampoo removes dirt, excess oil, and product buildup, leaving your scalp refreshed and your hair revitalized. Opt for a sulfate-free formula that cleanses gently without stripping away natural oils. Remember, less is more when it comes to shampooing. A dime-sized amount is usually sufficient. Really lather the product into your hands before applying tp the scalp for even distribution. Of course follow up with a nourshing conditioner unless its the time of the week to do your mask! Make sure to use one that is meant for your hair type and remember to not apply it to the scalp!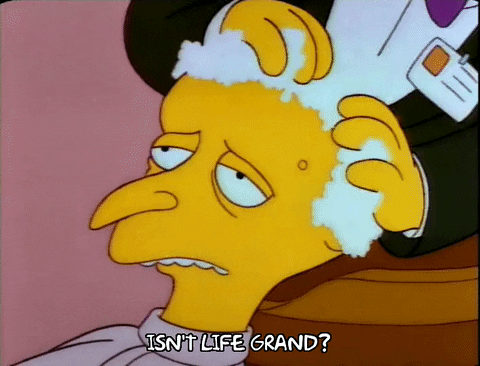 If you need some suggestions on some great shampoos and conditioners for your hair type, read my blog: What Is the Best Shampoo for My Hair Type? 
Pro tip: massage your scalp while shampooing to promote circulation and a healthy scalp environment.
Leave-In Conditioner
A nourishing elixir for your hair think of leave-in conditioner as a superhero cape for your hair. It's that extra boost of nourishment that your strands crave. This magical potion helps to detangle, moisturize, and protect your hair from environmental damage. The best part? You can apply it and forget about it! It's a low-maintenance, high-reward product that works wonders for all hair types. Simply spritz or apply a small amount from mid-length to ends, and let it work its magic. Your hair will thank you for the added hydration and improved manageability!
Here are my favorite leave in conditioners you should check out! 
Milk Shake Leave In Conditioner
SuddzFX ColorFix Leave in Conditioner

Hair Mask
Now, let's talk about the ultimate pampering treat for your tresses: the hair mask. This deep conditioning marvel is like a spa day for your hair. It provides intense hydration, repairs damage, and restores shine and elasticity. Treat yourself to a luxurious hair mask session once or twice a week, depending on your hair's needs. Apply the mask generously from roots to ends, leave it on for the specified time, and then rinse it out to reveal soft, luscious locks. Trust me, your hair will feel like a million bucks afterward!
Here are the best hair masks you can find here at The Warehouse: 
The Hydro Moisture Masque's enriched and rejuvenating formula heals dry, damaged, overly processed hair. Organic Avocado Butter and Coconut Oil nourish as well as smooth hair with weightless conditioning. Organic Green Tea increases circulation to scalp and hair with natural caffeine to promote healthy hair growth.
ColorWow Money Masque Deep Hydrating Hair Treatment
The Color Wow Money Masque Deep Hydrating Hair Treatment that can help repair and nourish damaged hair. Its unique blend of natural ingredients to provide deep hydration and protection, resulting in a glossy, sleek appearance. Regardless of your hair type, including color-treated hair, this treatment is an excellent option that is both effective and user-friendly. Apply the masque once a week after shampooing to keep your hair healthy, hydrated, and strong, with a smooth and supple texture.
Benefits of Styling Products
 While not essential for daily use, styling products can be your secret weapon for achieving longer-lasting styles, added volume, and stunning texture. From volumizing sprays to texturizing powders, the possibilities are endless. However, if there's one styling product that should be on everyone's must-have list, it's a heat protectant. Shielding your hair from the damaging effects of heat styling tools is crucial to maintaining its health and vitality. So, always remember to spritz on that heat protectant before reaching for your blow dryer, straightener, or curling iron.
Here are some blogs to refer to if you want to learn more about some great styling products: 
5 Reasons Why Your Hair Needs Professional Styling Products (thewarehouse.salon)
Best Products For Curly & Texured Hair- Suggested by a Hair Artist
What is Mousse? How does it Work? 
Choosing the Right Products for Your Hair Type | The Warehouse Salon
The leave ins I have recommended have a built-in heat protectant, however if you are using a hot tool like a curling iron or flat iron, opt for these heat protectants: 
Final Thoughts
Remember, beautiful, hair products are not a necessity for your everyday routine, but they can be a valuable tool in achieving and maintaining healthy, gorgeous hair. The three essential products I recommend are leave-in conditioner, shampoo, and a hair mask. These powerhouses will ensure your hair receives the care and nourishment it deserves. And if you're looking to elevate your style, don't shy away from exploring the world of styling products. Just keep in mind that a heat protectant should always be your first line of defense against heat damage.
So, embrace your natural beauty, have fun experimenting with different products, and remember that confidence is the key to rocking any hairstyle. Until next time, stay beautiful, inside and out!
With love,
Brianna,
Your Hairstylist and Hair Care Enthusiast
---
About the Author
Brianna Thompson
Brianna is a highly skilled and licensed cosmetologist, stylist, and color expert at Studio 360 Salon in Chatham, NJ. She possesses a thorough understanding of hair products and the science behind hair and hairstyling.
More about Brianna