Hair Consultations: Steps to Your Dream Hair
If anyone has been on TikTok lately, there are many hairdressers doing consultation videos, and they are amazing! They take us on a virtual experience as what it is like to be a client in their chair, and how they consult and suggest things to their guest. Providing an amazing consultation is key to delivering the best results during a hair appointment. Of course, for any hair stylists including myself, we know how important consultations are. However, I want to enlighten lovely clients on why we take our consultations very seriously! Here are some key reasons why you want to consider booking a consultation before a color appointment, and why we take the time to consult with our guests during our appointment time.

The Ultimate Hair Goals

It is important for us hairstylists to educate our beautiful guests on how we can achieve their hair goals. This is especially with hair color, as there are many factors to consider. During the consultation we ask questions and touch the hair to see how the hair feels, how it looks, and what the process could be for the inspired look. This is to also understand your hair and scalp type to create suggestions for at home regiments and solve any hair concerns (dryness of hair and scalp, hair shedding, flaky scalp, damaged hair, etc.). We also want to show you our skills, products, and techniques with hairstyling, so you can achieve it at home! 
We also discuss chemical and color service history and how it may affect the end result. This creates an understanding of what is best to keep your hair maintained and healthy, and what we suggest for the guest's specific lifestyle and health of the hair. I personally love to explain the process to the guest and what products and techniques I am using to achieve their desired goal. I love to make sure my clients are comfortable and have their trust in me during our time together. Hair can be a serious form of identity for some people, and it is important to have a trusting relationship with your stylist. If you are unaware of your own hair and how it reacts to color, it is important to let your stylist know, so they can plan accordingly or do a test strand. This is simply to make sure we do our best to give our clients the hair they want, and we will always be transparent with the process.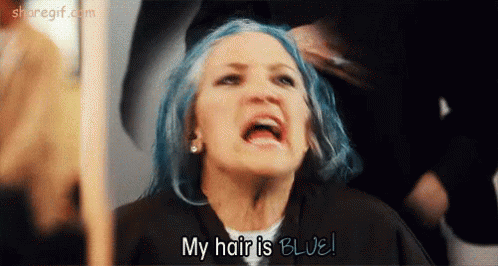 This is even similar when consulting for a haircut or style. We want to recommend the best style that suites your face shape, personality, as well as lifestyle. We even want to make sure to suggest the best products and create your perfect tailored hair routine! Some of these suggestions could be shampoos to keep your hair soft, keep color longer, or give hair volume! Other examples could be leave in conditioners, heat protectants, hair masks, and much more! Using our favorite products also entices us to give amazing education to how to take care of your hair at home and give you great tips and tricks to keep your hair looking and feeling amazing 24/7!

Budget

Consultations help stylists create a layout on what services will be provided to the guest, and what their budget point is. This will help determine what we can suggest with the specific budget point, and how we can give an impactful look within that price range. Of course, all pricing is disclosed to guests before the appointment proceeds. 

Ultimately, hairstylists want to consult and understand your end goal and we work as a team to get there with clear communication. By letting your stylist know your goals and concerns and having them educate you is going to bring you an amazing salon experience! Call us today to book a consultation with our amazing stylists, and we will work to make your hair dreams a reality! 
---
About the Author
Brianna Thompson
Brianna is a highly skilled and licensed cosmetologist, stylist, and color expert at Studio 360 Salon in Chatham, NJ. She possesses a thorough understanding of hair products and the science behind hair and hairstyling.
More about Brianna