Say Goodbye to Dry Scalp with a Scalp Facial: What You Need to Know
If you're looking for a relaxing and rejuvenating salon experience, you might want to consider a scalp facial. This luxurious treatment is becoming increasingly popular in the world of beauty and wellness, and for good reason. Not only does it feel incredibly indulgent, but it can also provide a range of benefits for your scalp and hair.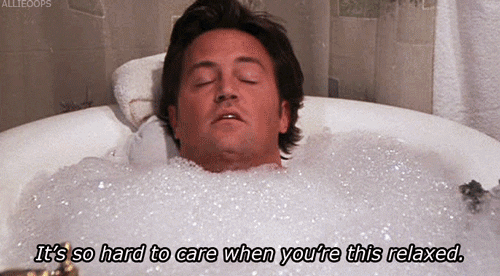 What is a Scalp Facial?
Essentially, it's a deep-cleansing and exfoliating treatment for your scalp. Just like your skin, your scalp can become clogged with oil, dirt, and dead skin cells, which can lead to issues like dandruff, itching, and even hair loss. A scalp facial works to remove all of these impurities, leaving your scalp feeling fresh and revitalized.
The Process
The process of getting a scalp facial can vary depending on the salon or spa you go to, but generally it will involve a combination of massage, exfoliation, and deep cleansing. Your stylist or esthetician will use special products and techniques to gently remove buildup from your scalp, while also stimulating blood flow and promoting healthy hair growth.
The Benefits
So what are the benefits of a scalp facial? For one thing, it can help to reduce dandruff and itching, which can be a major source of discomfort and embarrassment for many people. It can also help to prevent hair loss and promote hair growth, by stimulating the hair follicles and increasing blood flow to the scalp. And of course, it just feels amazing and can be a great way to relieve stress and tension.
What Our Scalp Facial Includes 
Here at The Warehouse Salon, we offer exclusive products to help achieve vibrant and healthy hair. Our scalp facial includes scalp exfoliation done by the stylist, as well as a clarifying and exfoliant shampoo to remove any gunk or debris in the hair. This will get rid of dead skin cells on the scalp to ensure a healthy environment for hair growth. We then massage the scalp and apply steam to open the hair pores so all moisture and benefits can penetrate. We also hydrate the hair with a deep conditioner. During this session we offer a full scalp massage to stimulate blood flow to the scalp to promote hair growth. This is a great service to not only help with scalp health but help treat the hair from hair thinning or hair loss depending on the hair's condition. We end the service using a scalp serum to provide all the nourishing and hair growth benefits to the scalp to help promote fuller hair! 
Come for a complimentary scalp analysis to see if this service is fit for your needs! Call us at The Warehouse Salon and book your scalp facial with me! 
Summary
If you're interested in booking a scalp facial, you might want to check out the Warehouse Salon and Studio 360 Salon. We offer a range of salon services, including scalp facials, and are known for their luxurious and relaxing atmosphere. To book an appointment, simply us m a call or book online to schedule a time that works for you. Trust us, your scalp (and your hair) will thank you for it!
---
About the Author
Brianna Thompson
Brianna is a highly skilled and licensed cosmetologist, stylist, and color expert at Studio 360 Salon in Chatham, NJ. She possesses a thorough understanding of hair products and the science behind hair and hairstyling.
More about Brianna