How to Choose the Right Hair Color for Your Lifestyle
Are you feeling tired of your current hair color or just in need of a change? Choosing the right hair color can be a daunting task, but with the help of a professional hair expert, you can find a color that fits your lifestyle and budget.
As a hair expert based in Chatham, NJ, I understand that everyone has unique hair needs and desires. That's why I am here to help you find a hair color that complements your skin tone, style, and most importantly, your lifestyle.
Why You Should Consider Your Lifestyle
When choosing a hair color, it is essential to consider your lifestyle. For example, if you are always on the go and have a busy schedule, you may want to opt for a low-maintenance color that requires minimal touch-ups. On the other hand, if you have more time to devote to your hair, you may want to choose a high-maintenance color that requires regular salon visits to keep it looking fresh It also depends how much you love pampering. Some people do not enjoy going to the salon every few weeks, while others love the time away from home or work. It is simply a preference!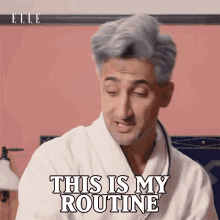 Consider Your Budget
Another important factor to consider is your budget. With so many hair color options available, it's important to choose a color that you can maintain without breaking the bank. As a professional hair expert, I can help you find a color that fits within your budget while still achieving the look you desire. This is not meant for everyone as some love to splurge, but for some it is an investment they prefer to keep track of, it is also another preference when coordinating a beauty budget. I always try to find solutions for your budget or refer you to someone who meets those needs! 
Maintaining Your Hair Color 
Once you have found the perfect hair color, it's important to take the necessary steps to maintain it. With my expert advice, I can give you the best tips and products to keep your hair color looking fresh and vibrant for as long as possible. I will go over a custom home regimen for every guest during their service and will have them leave with suggested products or order them here at The Warehouse Salon. 
Book Your Appointment 
So why not book an appointment with me today? I can help you find a hair color that suits your lifestyle and budget while also giving you the best tips to maintain your color at home. Don't hesitate to reach out and start your journey to a new and improved hair color today.
---
About the Author
Brianna Thompson
Brianna is a highly skilled and licensed cosmetologist, stylist, and color expert at Studio 360 Salon in Chatham, NJ. She possesses a thorough understanding of hair products and the science behind hair and hairstyling.
More about Brianna