Hair Color for Men: Insight from a Hair Color Specialist
 This blog is for all my lovely men out there looking for some change. Even if you are a girlfriend, fiancé, or wife, check out some of these trends for your man to see if he wants to spice up his style! Men's hair has come a long way in recent years, with more and more guys experimenting with bold and unconventional colors. As a hair color specialist in NJ, I've seen firsthand how these trends have evolved, and I'm excited to share some of my favorite looks with you. Here is some color inspiration for my men out here, or some ladies helping their men out.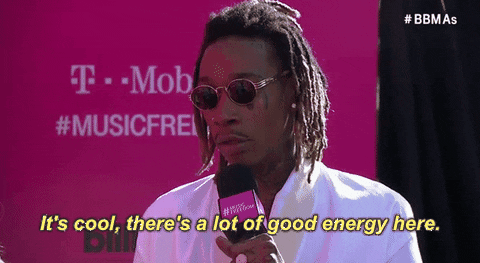 Platinum Blonde 
One of the most popular trends in men's hair color right now is platinum blonde. This icy shade works particularly well on guys with short hair, as it creates a striking contrast with darker roots. For men this can be an easy process as they don't often keep their hair too long for it ot be a very long process. Men don't really color their hair as often as women, and they always cut off or shave off their color when their bored! Simply we just lighten their hair all over if their hair is super short, and voila they are an ultimate blondie! Here is a Dylan O'brien inspiration with some nice dark facial hair, what an iconic look. 
Pastel or Vivid Color
Another trend that's been gaining popularity is pastel hair colors. Think soft pinks, lilacs, and blues. These hues work especially well on guys with longer hair, as they create a dreamy, ethereal effect. To achieve this look, I would need to pre-lighten your hair and then apply the desired pastel shade. Be aware that these colors may fade quickly and require frequent touch-ups, but sometimes men can get bored and will probably cut it off sooner or later before their next color session, because we all know most men cut their hair more often than us ladies. 
For a more subtle take on pastel colors, consider trying a "root melt." This technique involves blending a pastel color into your natural roots, creating a seamless transition. This look works particularly well on guys with naturally light hair, as the roots won't be as noticeable, but dark hair will help add some fun contrast to the look. Here is a perfect Zayn Malik inspiration to show off some pink hair vibes with some black rootage. 
Neon Colors
If you're feeling bold, why not try a neon color? This trend has been popularized by celebrities like Lil Nas X and Machine Gun Kelly, who have both rocked bright pink hair in recent years. Keep in mind that neon colors can be high maintenance, as they tend to fade quickly and may require frequent touch-ups. Neon colors can look really cool with a buzz cut or a fade.
Highlights
If you're not ready to commit to a full head of color, consider trying a subtle highlight or lowlight. These techniques involve adding dimension to your natural hair color by either lightening or darkening certain sections. This can be a great way to experiment with color without fully committing.
Summary 
At the end of the day, the most important thing is to choose a hair color that makes you feel confident and empowered. If you're not sure where to start, I always recommend consulting with a professional colorist who can help guide you through the process. With so many exciting hair color trends to choose from, the sky's the limit when it comes to expressing your personal style!
---
About the Author
Brianna Thompson
Brianna is a highly skilled and licensed cosmetologist, stylist, and color expert at Studio 360 Salon in Chatham, NJ. She possesses a thorough understanding of hair products and the science behind hair and hairstyling.
More about Brianna